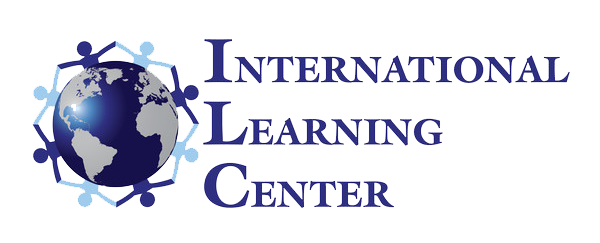 The International Learning Center offers a fresh approach to learning English with our proprietary WorkPlace Plus curriculum.  We have worked with the publisher to expand the lessons using ancillary materials and uniquely crafted games and puzzles in order to offer a complete learning experience for our students.
Ladies' English Classes
We offer six levels of English as a Second Language, as well as four levels of preparatory classes for those who are learning to read and write for the first time. A special reading class is part of our ESL curriculum for more specific help. All levels may not be available in both AM and PM classes.
From time to time we take field trips to a grocery store, bank, clinic, library and easily affordable restaurants. There students learn and use the English needed for each place, gaining confidence for activities of daily living.
Nursery, Pre-K and After School Homework Help
School preparation is available during Tuesday, Wednesday and Thursday morning classes for children between three and four years of age. The children learn such things as their ABCs, colors, shapes, numbers, role play, sequencing and manners.
Infants and toddlers are provided separate nurseries with learning activities and play on their level.
There is regular childcare and homework assistance for school-age children during the evening classes.
Men's English Classes
ESL Classes for men are on Tuesday & Thursday evenings from 6:00 – 8:00 PM. The men use the "Workplace Plus" curriculum, which emphasizes workplace English language skills.
Youth Tutoring Program
In 2016 the ILC began a program geared toward helping the children of our ESL students. We are offering tutoring and homework help to children in K—6th grades on Tuesday & Thursday nights from 6:00-8:00 PM.
Citizenship Classes
Co-ed Citizenship classes are offered on Monday evenings from 6:00-8:00 PM. This class is designed to prepare internationals with a Permanent Resident Card for the application process, as well as, the successful completion of USCIS citizenship testing. To date we have a 99% success rate! This is our only mixed class. The men and women are taught by a husband and wife team. There is no child care available for this class.
American Culture
American culture of the highest moral caliber is taught two different ways at the ILC. First it is taught during the optional Reading Club after the ESL portion of class. Secondly, it is taught through utilization. We celebrate most of the major US holidays at the ILC.
Graduation/Promotion
Each May the ILC has a formal graduation/promotion exercise. The students march into the auditorium to "Pomp and Circumstance" while the audience stands out of respect. Students are honored for their achievements with many special awards.
Class Schedule for 2016-2017
Ladies English Classes
Tuesday & Thursday Mornings
9:30 -11:45 AM
Tuesday & Thursday Evenings
6:00 – 8:00 PM
Childcare is available on a first come first serve basis.
Men's English Classes
Tuesday & Thursday Evenings
6:00 – 8:00 PM
K-6th Grade Tutoring
Tuesday & Thursday Evenings
6:00 – 8:00 PM
Citizenship Class for Men & Women
Monday Evenings
6:00 – 8:00 PM
Tuition
Tuition is $35 per month, capped at $200.00 for the entire school year. Family Rate Tution is $50 per month, capped at $300.00 for the entire school year.
---
Registration (Sign Up)
$35.00 is due at the time of registration. (for individuals)
$50.00 is due at time of registration. (for family rate)
---
Childcare Tuition
Childcare is offered during both morning and evening classes.
Fee: $10 per month ($80.00 Annually)
---
Tutoring Tuition
Children's tutoring is available for K – 6th grade children on Tuesday & Thursday evenings. This program is included in the $300 family rate. It is only for children whose parents are registered in our evening classes.
---
We accept cash, check, money orders and credit cards.  Check payments should be made payable to ILCJAX.
Cash, check and credit card payments can be made before class sessions.